The brand's third property will open in the Santa Clara Valley in late 2023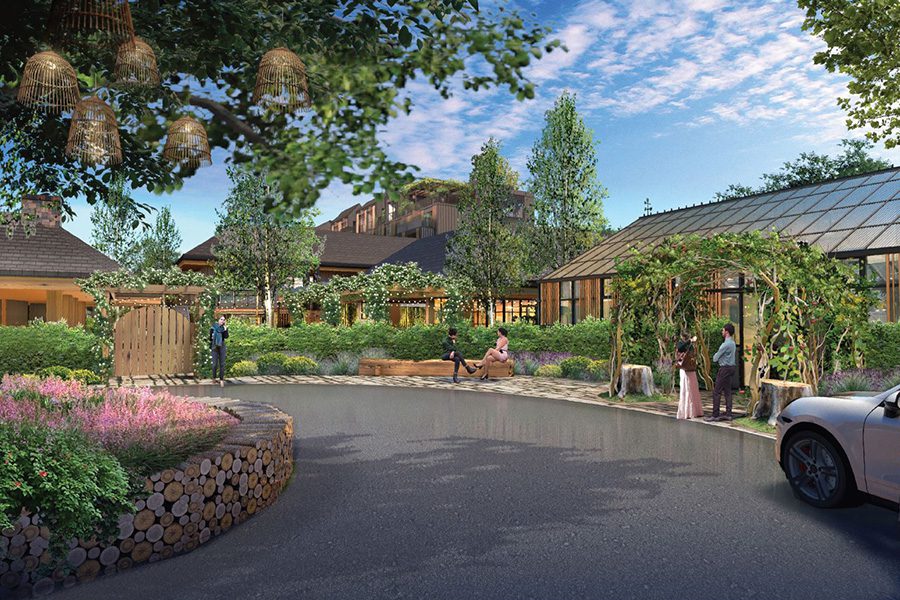 Rendering courtesy of Treehouse Hotels
Rendering courtesy of Treehouse Hotels
Treehouse Hotels Plans First US Property in travel/" 1378 target="_blank">California
The brand's third property will open in the Santa Clara Valley in late 2023
SH Hotels & Resorts is set to debut its first Treehouse Hotel property in the U.S. in 2023. Located in the heart of Silicon Valley in Sunnyvale, travel/" 1378 target="_blank">California, the hotel will showcase the environmentally conscious lifestyle brand's distinctive warmth and whimsy through a narrative of innovation and exploration.
"Sunnyvale is the epicenter of the bold ideas, disruptive technology, imagination, and innovation that make Silicon Valley an icon and inspiration for the world," says SH chairman Barry Sternlicht. "Every inch of this playful property, from mismatched materials to secret nooks and unexpected artwork, creatively combines the energy and intensity of Silicon Valley's high-tech culture with the simpler, older, more natural charms of the Santa Clara Valley's pre-Internet era."
Housed across a six-story building, Treehouse Sunnyvale will be crafted by CRÈME alongside SH's in-house team to evoke nostalgia and stir a sense of adventure. Beyond eateries like a casual indoor-outdoor café and amenities like a fitness center and activated public spaces, Treehouse Sunnyvale will channel "the spirt of home and familiarity to the neighborhood," says CRÈME principal Jun Aizaki. "The goal is for guests to experience the same feeling as when they are returning to their childhood home, with moments of nostalgia and wonder, adventure. and discovery." The interior design will be further elevated by trees felled during the construction process and reclaimed by local artists into nature-themed sculptures.
He adds, "The design for Treehouse Sunnyvale is playful and youthful, yet sophisticated, while harmonizing with nature. Incorporating mismatched patterns and found objects throughout the spaces is one of the ways the design instills feelings of nostalgia, bringing back joy and memories from one's childhood."
The hotel's 254 guestrooms, including 21 suites, will be attached to private outdoor spaces ranging from ground floor patios to balconies and terraces on the upper floors. Accommodations will provide respite wrapped in warm red-toned wood elements and wood ceiling battens, while cozy seating nooks will offer intimacy. Soft sofas will be built into rough-hewn bookcases and distressed wooden desks will be installed as well.
More from HD:
Remedy Place Brings Its Social Wellness Club to New York
Meet the Minds: Jo Littlefair, Goddard Littlefair
4 Design-Forward Cannabis Stores and Dispensaries
Go to Source
Author: