A major storm is on the way to Southern travel/" 1378 target="_blank">California to kick off spring.
Rain totals will catch us up to our monthly averages but still leave us behind for the season, thanks to the very dry January and February we had.
Timing of the rain
Ahead of the storm, light showers are possible late Sunday as clouds increase, but the bulk of the activity comes through on Monday.
The storm arrives here in the morning, affecting areas to the north and west first during the morning commute.
The rain will move a little slower, arriving in Orange County and the Inland Empire around midday.
Rain continues to move south and east Monday afternoon, while other areas will experience a brief lull.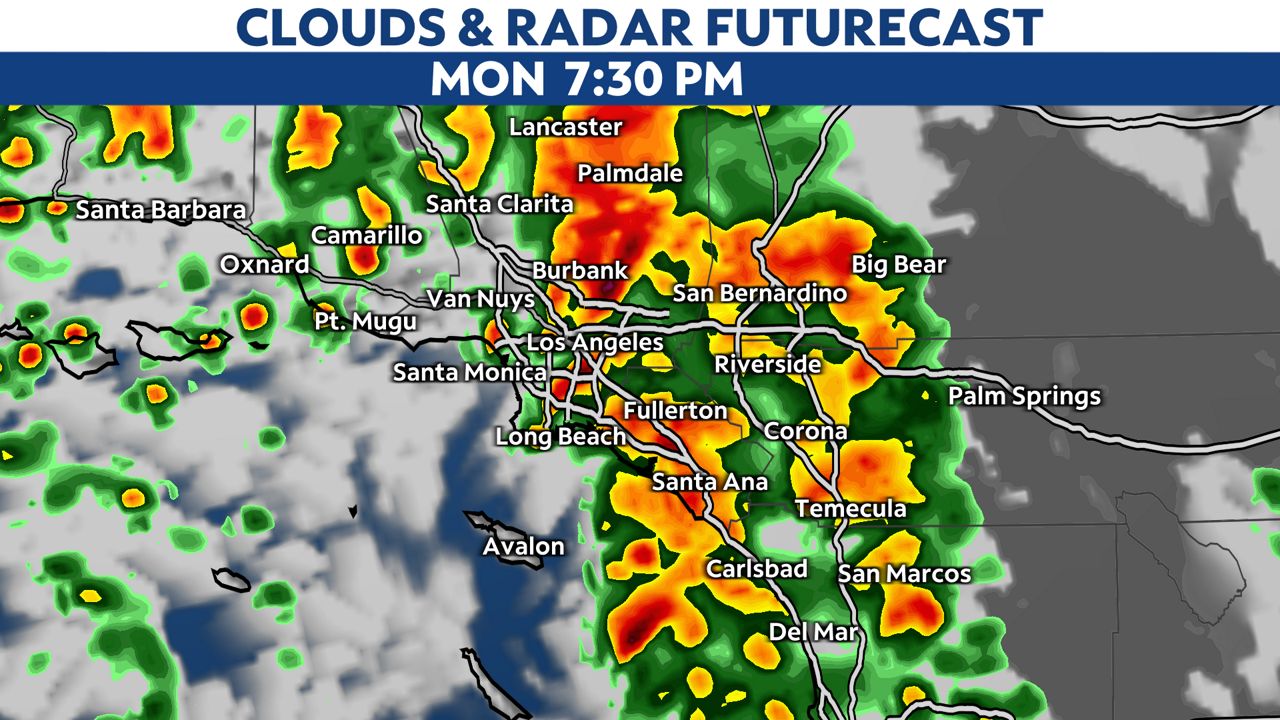 Another round of moderate to heavy precipitation comes through Monday evening with the core of the storm system. This is where the chance for isolated thunderstorms comes into play.
Any thunderstorm cell could produce heavy rain, small hail, along with lightning and thunder.
Showers and spotty storms will linger into early Tuesday on the backside of the storm.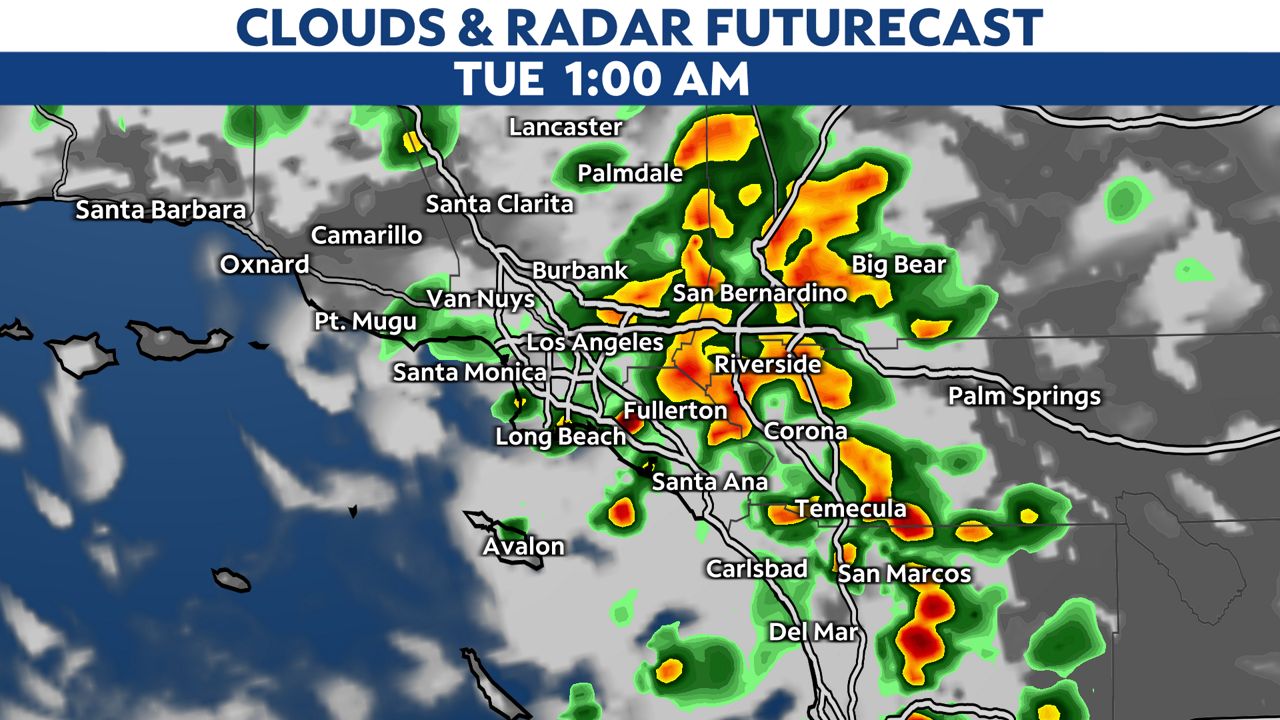 Conditions will turn dry after sunrise, and the clouds will clear.
Rain totals look impressive
The storm is drawing up tropical moisture, just enough to qualify as a weak atmospheric river. This means we will end up receiving impressive rain totals once it's all said and done.
The high-resolution computer models have honed in on rain totals of at least one inch for most cities. Keep in mind, most cities get about one to two inches of rain on average during the entire month of March. That means we could receive a month's worth of rainfall with just this one storm.
Snow totals look decent
The storm is drawing up tropical air and moisture. That, coupled with the fact it's now spring and temperatures are running warmer, means snow levels will be higher with this incoming storm, staying above 6,000 feet for the duration of the event.
This means we'll see more rain than snow for most of our mountains. However, there has been a winter storm warning issued for mountain communities above 6,000 feet. This will remain in effect through Tuesday morning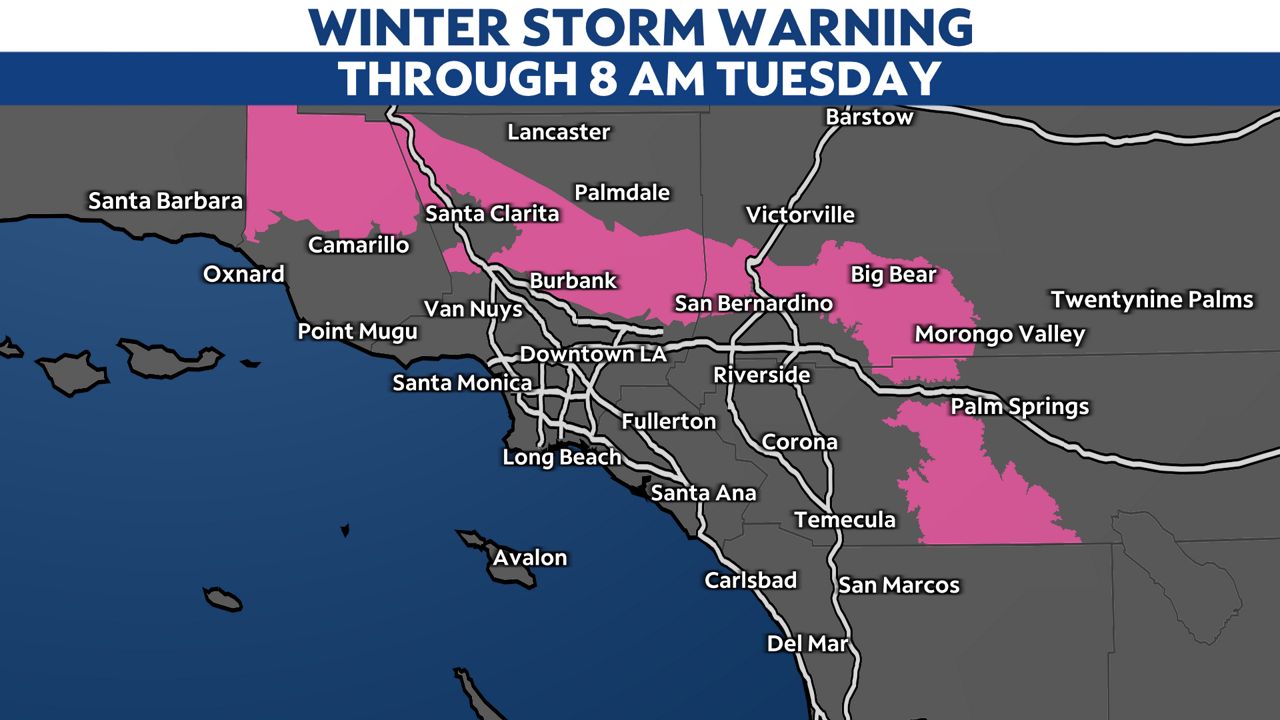 Snow totals will range from four to 12 inches, with isolated totals up to two feet possible in the highest peaks above 8,000 feet.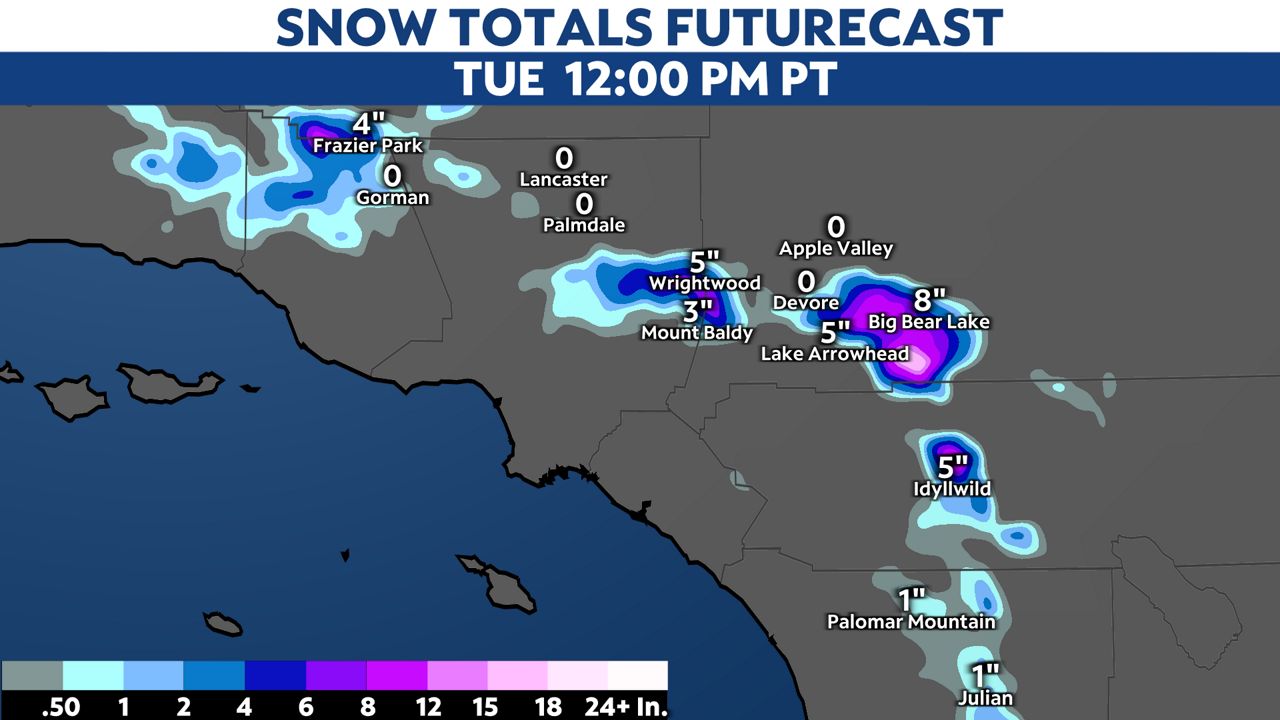 Expect difficult travel conditions through the mountains, along with reduced visibility thanks to gusty winds producing blowing snow. It's best to wait on travel until the storm passes.
Drought buster?
Although this storm will help our March rainfall numbers, it won't put much of a dent in our current drought picture, which has worsened after three dry months.
The rain Monday will however keep local fuels from drying out faster, protecting us a little longer from fires as we head towards warmer temperautres in the spring and summer.
Go to Source
Author: